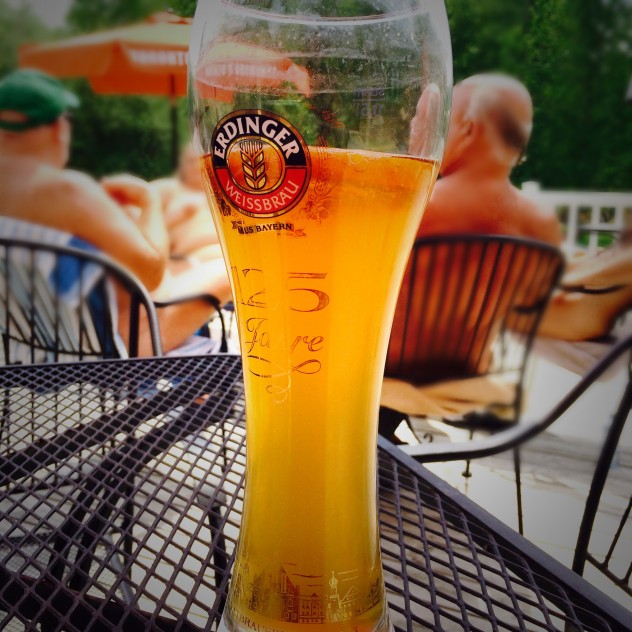 The Bare Bistro is fully licensed by the AGCO and offers a selection of wine, beer, liquor and tropical slushies
Check out our wine list created exclusively for the Bare Bistro by Tony Aspler.  Buy a bottle and take the leftover home with you.  No corking fee!!!
On Tap – Great Lakes Brewery
Au Naturel Blonde $6.50
GLB's extended aging process results in an incredible smooth and refreshing taste with little bitterness or aftertaste. Great for the warm weather or for those desiring a light bodied beer; this premium blonde lager is 5% alcohol by volume.
Red Leaf Lager $6.50
Hints of caramel, nuts and toasted malt result in a fully flavored yet deceptively smooth lager. A well balanced body makes it a perfect year-round beer. Red Leaf is an ideal match with burgers, stews, sandwiches and similar selections. 5% alcohol by volume
473 Ml Cans
Canuck Pale Ale $7.25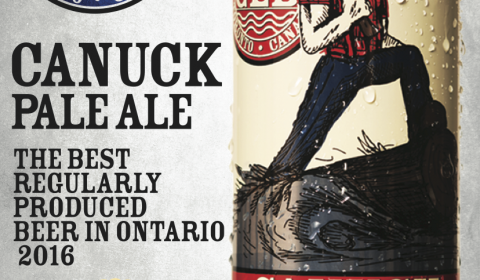 The minute you crack your can, aroma of grapefruit, mango and pine hit you in the face; like a beaver slapping his tail on a pristine small body of water in Ontario. Canuck pours a deep gold, bordering on burnt orange that produces a tight snowy white toque. 5.2%
Octopus wants to fight IPA $7.25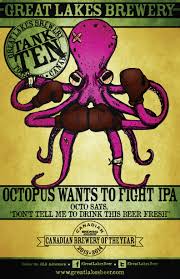 It pours a beautiful burnt gold edging into a dull orange, like a orange creamsicle complete with a tight white head, lots of tropical fruits abound from the glass with the first whiffs, followed by a walk in the woods as pine, evergreen and some herbaceous notes are picked up.  6.2%
Harry Porter $7.25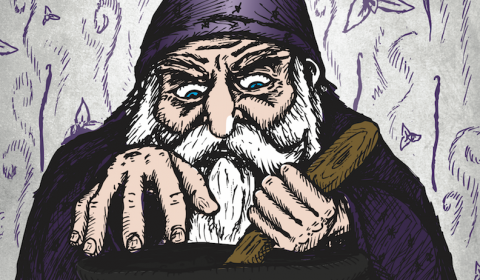 As an American style porter, HP offers up the best of a traditional porter with a flash of unique bittering hops to complement the roasted malts. Chocolate, espresso, a hint of smoke and a touch of magic area all right there in the aroma and in the flavour. Medium bodied with a creamy, silky mouthfeel, and a soft chocolatey finish, HP is wizardly in all facets. 6.5%
Erdinger Weissbier $7.25
The strength of this classic wheat beer lies in the harmonious balance it achieves between the various aromas. Gently spicy wheat and yeast aromas blend with mildly bitter hops. The invigorating carbon dioxide ensures its typical liveliness.  5.3%
Erdinger Dunkel $7.25
This elegant wheat beer has a lustrous, deep dark-brown appearance in the glass. The first sip reveals a harmonious symphony of carefully selected wheat and barley malts with exquisite Hallertau aroma hops. The taste buds detect hints of caramel, nuts and fresh bread. An unmistakable top-fermenting accent is provided by ERDINGER's traditional yeast. 5.3%
Schofferhofer Grapefruit Radler $7.25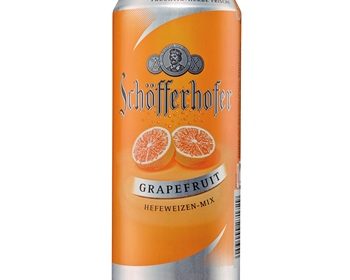 Hazy pale orange color; aromas of pink grapefruit, orange zest and biscuit; on the palate it is delightfully juicy and refreshing with flavors of pink grapefruit, biscuit and a touch of clove. 2.5%
Somersby Cider $7.25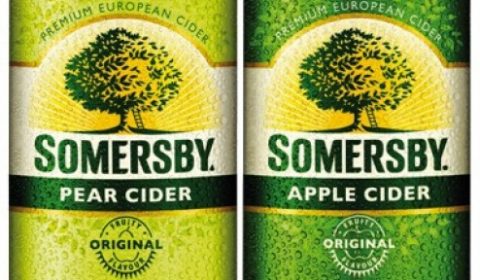 Apple / Blackberry & Pear
Somersby Cider remains free of artificial sweeteners, colors and flavors. At its core, Somersby is a refreshingly crisp cider, best enjoyed over ice and in the company of great friends, but it's much more than that. It is a symbol of open-mindedness and a reminder that anything is possible with a sunny attitude and a little imagination.