The Bare Bistro is fully licensed by the AGCO and offers a selection of wine, beer, liquor and tropical slushies
Check out our wine list created exclusively for the Bare Bistro by Tony Aspler.  Buy a bottle and take the leftover home with you.  No corking fee!!!
On Tap – Great Lakes Brewery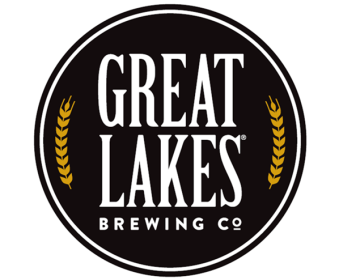 Au Naturel Blonde $6.50
GLB's extended aging process results in an incredible smooth and refreshing taste with little bitterness or aftertaste. Great for the warm weather or for those desiring a light bodied beer; this premium blonde lager is 5% alcohol by volume.
Red Leaf Lager $6.50
Hints of caramel, nuts and toasted malt result in a fully flavored yet deceptively smooth lager. A well balanced body makes it a perfect year-round beer. Red Leaf is an ideal match with burgers, stews, sandwiches and similar selections. 5% alcohol by volume
Octopus wants to fight IPA $7.25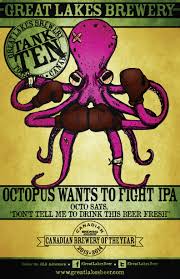 It pours a beautiful burnt gold edging into a dull orange, like a orange creamsicle complete with a tight white head, lots of tropical fruits abound from the glass with the first whiffs, followed by a walk in the woods as pine, evergreen and some herbaceous notes are picked up.  6.2%
Sunnyside Session IPA
Hazy golden color reminiscent of a sunny day; which is the best time to drink this sessionable IPA. Moderate lacey head. Orange, sweet malt and tropical fruit aromas with notes of grapefruit and pineapple. Medium bodied, light and creamy with flavors of mango, pineapple and grapefruit; smooth, refreshingly bitter finish.
Coors Light Tall Can 
Rekorderlig Cider
Clear pale strawberry pink color; aromas of blackberry, raspberry and blueberry; sweet, with medium body, balanced acidity and moderate carbonation; flavors of ripe berry fruit; refreshing and crisp finish.
Wine 
House White – Espiritu de Chile Sauvignon Blanc
House Red – Cancillier Malbec 2019